Adding a roof to your home is a great investment. Installing a roof is not a do-it-yourself activity. Your best bet is to go with an established roof repair firm in your area. Castroville , TX-based Shield Roofing is a recognized and licensed roofing company. All of our Castroville roofers have a wealth of expertise and knowledge under their belts, enabling them to handle any roofing project. In addition to commercial roofing, we also provide servicing for private residences. All of our projects are done using high-quality materials and the newest technologies. You may also select from a wide choice of roofing alternatives with us. Shield Roofing is your best choice if you're in the market for a Castroville, TX roofing contractor.
Commercial Roofing in Castroville, TX
Roofing your company may enhance aesthetic appeal, improve energy efficiency, and raise the value of your property. For commercial roofing, there are several variables to take into account. You need to pick a roofing system that can endure the everyday wear and strain. Consider the weather in Castroville, Texas as well. Whether you need built-up roofing, EPDM roofing, or TPO roofing, we are the right choice for you. For commercial roofing in Castroville, TX, give us a ring right away.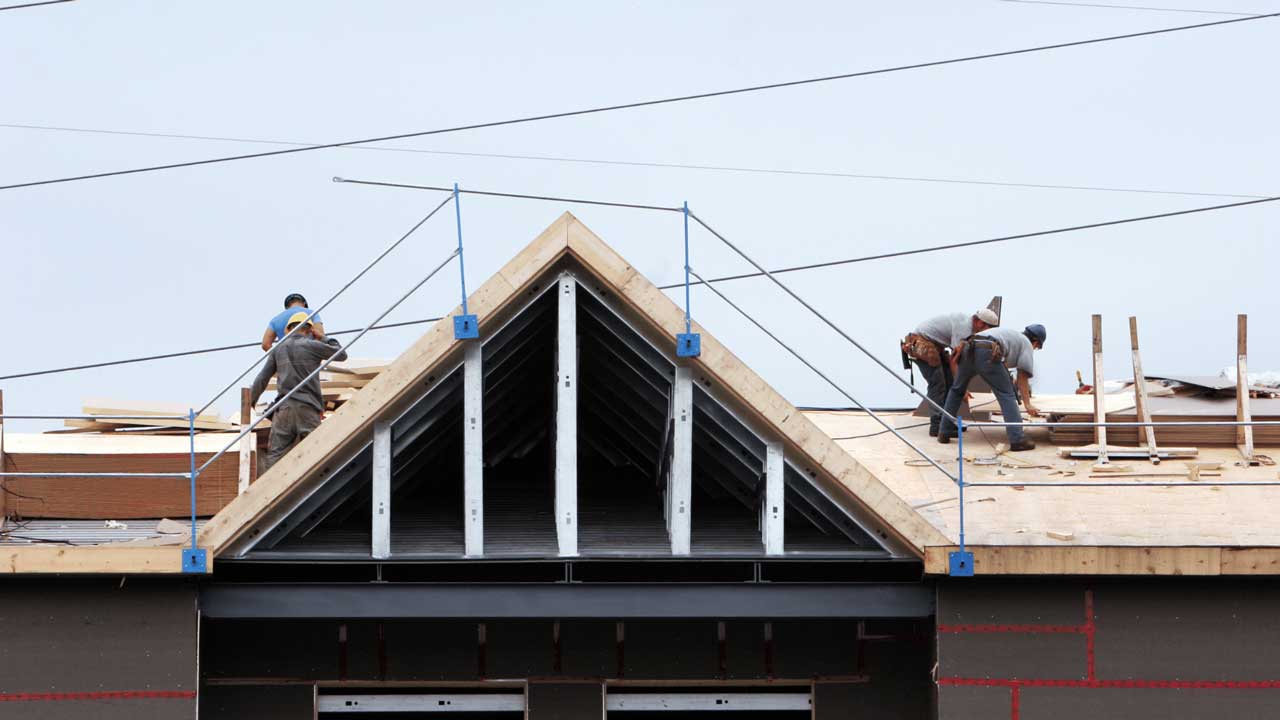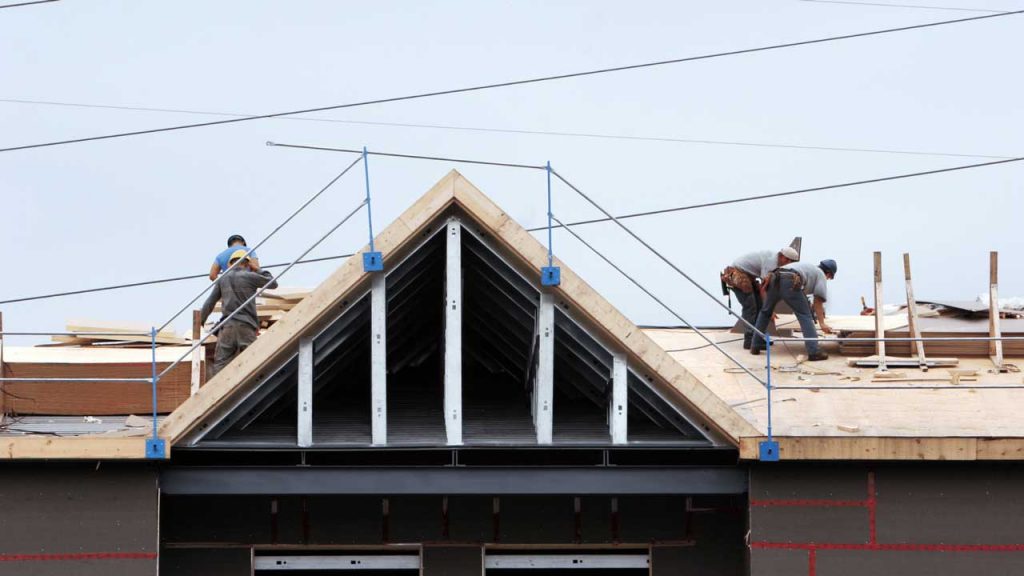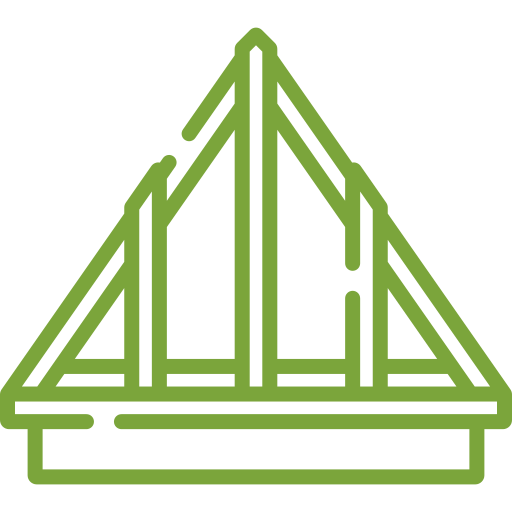 Residential Roofing in Castroville, TX
The advantages of a well-fitting roof for your house are comparable to those of a business roof. Castroville , TX is known for its asphalt shingle roofing and tile roofs. There are, however, several roofing possibilities. Shield Roofing can assist you in choosing the right roof for your house. We also provide roof maintenance and repair. For residential roofing in Castroville TX, give us a call right now.
Roof Repairs in Castroville, TX
In order to get the most out of your roof, you'll want to keep it in good shape. Damage to your roof might occur as a result of the natural aging process that occurs with any roof. It's best to call a professional roofing provider when this happens. A wide variety of roofs may be repaired by Shield Roofing. We also provide preventative maintenance services to assist extend the lifespan of your roof. If you need a roofer in Castroville, TX, call us right now.
Roof Maintenance in Castroville, TX
Prolonged life of your roof depends on keeping it in peak shape. As a result, we offer roof repair and maintenance services to our customers. When you hire us, we'll send out a team of roofers to examine yours and perform any required repairs. Preventative maintenance is another service that we do to maintain your roof in peak condition. You may perform a variety of things to maintain and care for your roof. These may include roof cleaning, gutter cleaning, flashing replacement, and other services. Call our Castroville, TX, roofers immediately for regular inspections and repairs.
Asphalt Shingle Roofing Castroville, TX
Shingle roofs are the most common form of roofing in the United States. They're built of asphalt and should last for 20 to 30 years. Installation and maintenance of asphalt shingle roofing are both simple. Furthermore, it's one of the most cost-effective solutions for covering your roof with. Roofs with asphalt shingles have their own set of drawbacks. High winds can harm them since they are not as long-lasting as metal roofs. Call Shield Roofing in Castroville, TX, for asphalt shingle roofing.
Metal Roofing Castroville, TX
Metal roofs are becoming increasingly popular due to their long-term durability and energy-efficiency. Metal roofs may survive for up to 50 years with proper care. The fact that they reflect light means that your house will stay cooler throughout the heat. Metal roofs, on the other hand, are more costly than asphalt shingle roofs. Shield Roofing has the metal roofing in Castroville, TX, that you've been searching for.





TPO Roofing Castroville, TX
TPO is a form of synthetic rubber often utilized in the construction of roofs. Simply said, it's light and easy to set up. TPO roofs are extremely energy-efficient and may reflect up to 90 percent of the sun's heat. TPO roofs, on the other hand, are not as long-lasting as metal roofs and are vulnerable to damage in severe winds. Call our Castroville, TX TPO roofers now for a free estimate.






New Roof Installation, Replacement, and Re-roofs in Castroville, TX.
Shield Roofing in Castroville, Texas, is the best option for all of your roofing needs. Give us a call if you're considering a new roof installation, replacement, or re-roof. It doesn't matter if you need to utilize a more modern design or preserve the same roofing style, we can help. Asphalt shingle, metal, tile, and more are just some of the roofing materials we have to offer. You can rely on our Castroville, TX roofing company for all of your needs.
Professional Castroville Roofers
Choosing the appropriate roofer is essential if you want the job done correctly. You need to get in touch with Shield Roofing because of this reason. We are a reputable roofing company that has been in operation for over 20 years. Shield Roofing, one of Castroville, TX's  roofing companies, provides a comprehensive range of roofing services to meet your every requirement. There is no job too big or too little for our crew. Give us a ring today.
About Castroville, TX
Castroville is a city in Medina County, Texas, United States. The population was 2,680 at the 2010 census. Prior to 1893, Castroville was the first county seat of Medina County. Castroville is known for its influential Alsatian-Texan architecture, people, and culture. Most Alsatians that came to Castroville spoke Alsatian (a dialect of German origin integrating Celtic, Yiddish, and French words). The Alsatian culture and language are still kept alive by the residents of Castroville. == History == Castroville was established in 1844 by Henri Castro, an empresario of the Republic of Texas, who brought several dozen European families to the area from Alsace and adjoining Baden to populate his land grant along the Medina River 20 miles (32 km) west of San Antonio. The first colonists disembarked at Galveston on January 9, 1843. They were taken by ship to Lavaca Bay and traveled overland to San Antonio, where they took shelter in abandoned buildings until the Texas Rangers were prepared to escort them to their land and protect them from hostile Indians. On September 2, 1844, the first colonists arrived at Castro's land grant on the Medina River.From 1849, Castroville, on the Medina River was a water stop on the San Antonio-El Paso Road and a stagecoach station on the San Antonio-El Paso Mail Line and San Antonio-San Diego Mail Line.
Neighborhoods in Castroville, TX
Things To Do in Castroville, TX
Bus Stops in Castroville, TX to Shield Roofing
Bus Stop in Greyhound: Bus Stop Castroville, TX to Shield Roofing
Bus Stop in Medina Valley Independent School District Transportation Castroville, TX to Shield Roofing
Bus Stop in Castroville in Front of 426 Castroville, TX to Shield Roofing
Bus Stop in Kwik Food Pantry Castroville, TX to Shield Roofing
Bus Stop in Castroville Opposite San Augustine Castroville, TX to Shield Roofing
Bus Stop in Las Palmas Exit & Castroville Castroville, TX to Shield Roofing
Bus Stop in Castroville & Coronado Castroville, TX to Shield Roofing
Driving Directions in Castroville, TX to Shield Roofing
Driving Directions from JD Metal Roofing to Castroville, Texas, United States
Driving Directions from CJ's Roofing, LLC to Castroville, Texas, United States
Driving Directions from A Pro Roofing & Construction to Castroville, Texas, United States
Driving Directions from Twin Hammers Roofing & Contracting to Castroville, Texas, United States
Driving Directions from Tile Roofing of Texas to Castroville, Texas, United States
Driving Directions from AllTex Roofing & Exteriors LLC. to Castroville, Texas, United States
Driving Directions from Discount Roofing Company to Castroville, Texas, United States
Driving Directions from Granado Roofing, LLC to Castroville, Texas, United States
Driving Directions from C & C Roofing and Restoration Inc. to Castroville, Texas, United States
Driving Directions from Mammoth Contracting to Castroville, Texas, United States
Driving Directions from Independence Roofing to Castroville, Texas, United States
Driving Directions from Roesler's Roofing and Remodeling to Castroville, Texas, United States