Shield Roofing is the best roofing company in Bandera, TX that specializes in both residential and commercial projects.
The team consists of knowledgeable experienced professionals who can install any type or design your home might need! We use only high-quality materials for our workmanship as well as cutting-edge technology to ensure customer satisfaction throughout all phases from initial consultation through the final cleanup process.
You don't have time? No problem – we'll come out right away so you're not left waiting around worrying about what needs done next
New Roof Installation Bandera, TX
You don't want to make a costly mistake when it comes time for your home or business's roof. Make sure you do research and hire roofing installation Bandera, TX! We will help pick out what type of material is right for you, provide an estimate on the project so there aren't any surprises down payment-and even walk through insurance claims processes with their professional team if needed.
Your roof protects your home against the elements. Your roof will wear down over time and require repairs. Shield Roofing is a Bandera, TX roofing company that can help you.
We offer these repair services: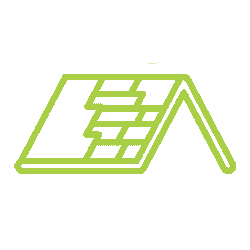 Missing shingles replacement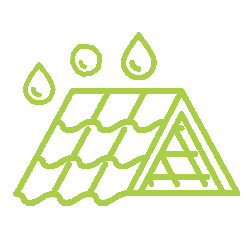 Leak repair.

Gutter repair and replacement.

Chimney flashing repair.

Skylight installation and repair
Roof Repairs in Bandera, TX
Roofs can be a significant investment, so it is important to maintain them. Roof damage can happen over time from wear and tear. Roof repairs should only be performed by professionals. Shield Roof Repairs can fix all kinds of roofs. We also offer preventative maintenance services to extend your roof's lifetime. We offer roof repair in Bandera TX.
New Roof Installation, Replacement, and Re-roofs in Bandera, TX.
Shield Roofing is the best roofer in Bandera, TX. We offer a wide variety of roofs for every need and budget- from asphalt shingle style to metal material installed on your home's exterior walls. If you want new construction or just repairs our team can help! Give us a call today!
Tile Roofing Bandera, TX
A tile roof is a timeless choice that will enhance the beauty and curb appeal of your home. You can match your home's look with a tile roof in many colors and styles. They are durable and last a lot longer than other types. Shield Roofing has the expertise to install a tile roof.
Metal Roofing Bandera, TX
A metal roof can be a great choice for those looking for strength and longevity. With proper maintenance, metal roofs last up 50 years. They are also highly resistant to fire and extremely efficient. Metal roofs are available with different colors and styles so that they match the design of your home. Contact us today to discuss your options. Bandera TX metal roofing
TPO Roofing Bandera, TX
TPO roofs are an emerging type of roofing material. TPO roofing is made from synthetic materials which are heat welded. They are extremely durable, cost-effective, and also environmentally friendly. TPO roofing requires proper installation and maintenance in order to last for many more years.
Professional Bandera Roofers
It is vital to choose the right roofing contractor in order to get the job done properly. Shield Roofing has the expertise to help. We are a professional roofing firm that has been operating for more than two decades. Shield Roofing has been a popular Bandera roofing company for over 20 years. Our team can help you whether you need a new roofing installation, replacement, re-roof or any other type of roofing service. Give us a ring today.