A roof is a fantastic addition to any home. A roof is not a do-it-yourself project. To complete the project, you must engage a professional roofing company. Shield Roofing is a qualified and accredited Castle Hills roofing business. Our Castle Hills roofers are professional and knowledgeable, and they can install any style of roof. We provide roofing services for both commercial and residential properties. In all of our projects, we employ high-quality materials and cutting-edge technology. We also provide a diverse selection of roofing choices. Shield Roofing is a professional roofing company in Castle Hills, TX.
Commercial Roofing in Castle Hills, TX
Roofing your company may enhance energy efficiency, raise property value, and add aesthetic appeal. There are several aspects to consider when it comes to commercial roofing. You must pick a long-lasting roofing system that can resist daily wear and tear. You should also think about the weather in Castle Hills, Tx. We are the ideal choice for built-up roofing, EPDM, or TPO roofing. Call us now for Castle Hills commercial roofing.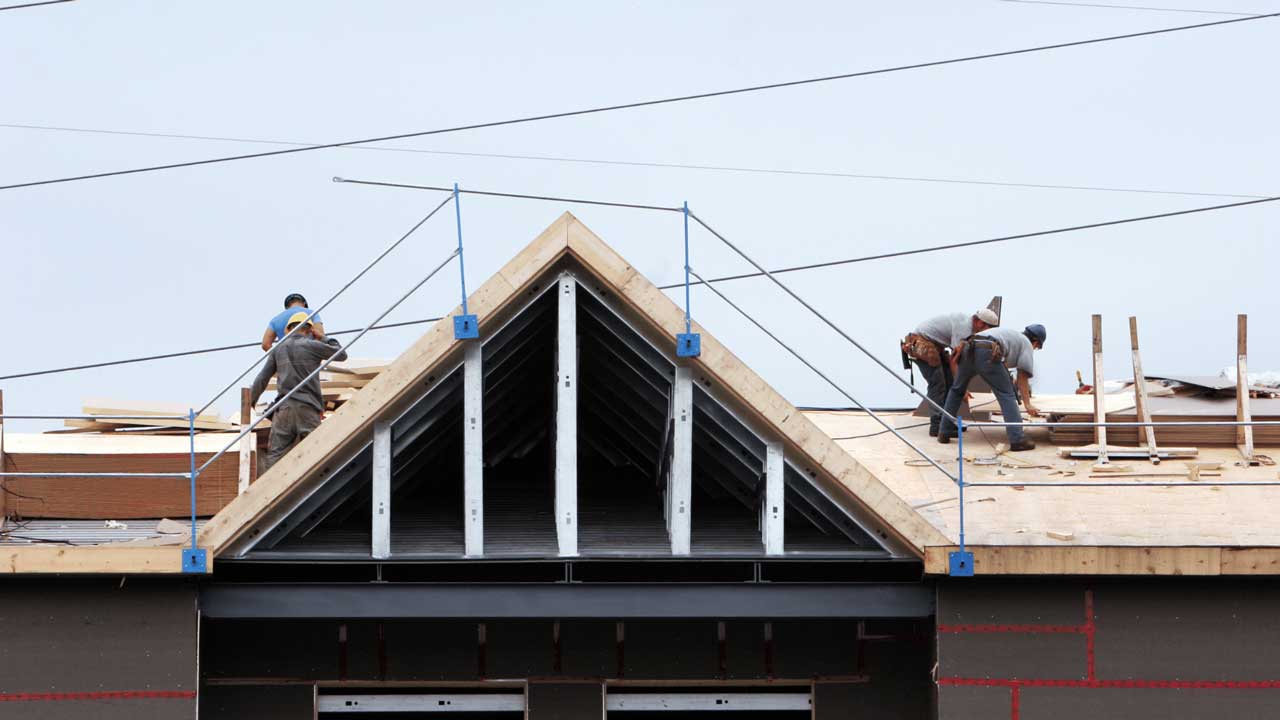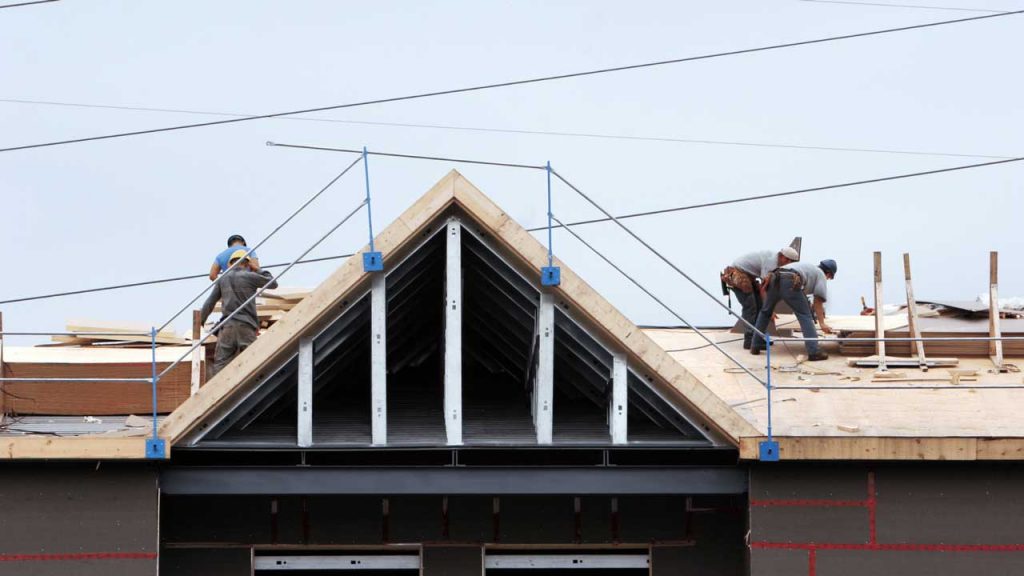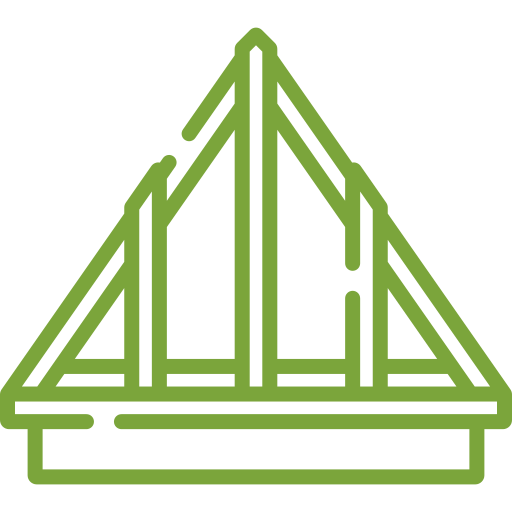 Residential Roofing in Castle Hills, TX
Installing the correct roof for your house provides the same advantages as commercial roofing. Castle Hills, Texas is known for its asphalt shingle roofing and tile roofs. There are, however, several roofing possibilities. Shield Roofing can assist you in choosing the right roof for your house. We also provide roof maintenance and repair. For residential roofing in Castle Hills TX, give us a call right now.
Roof Repairs in Castle Hills, TX
Your roof is an important investment that must be properly cared for. Your roof will wear and tear over time, which can cause to damage. When this happens, you must contact a professional roofing company for repairs. Shield Roofing repairs many types of roofs. We also provide preventative maintenance to help your roof last longer. Call us immediately for Castle Hills roof repair.
Roof Maintenance in Castle Hills, TX
Keeping your roof in good shape is essential for extending its life. That is why we provide roof maintenance. Our roofers will examine your roof and repair it as needed. We also provide preventative maintenance to assist maintain your roof in good condition. You may maintain and care for your roof in a variety of ways. Roof cleaning, gutter cleaning, flashing replacement, and other services may be offered. Call our roof maintenance team in Castle Hills, TX immediately.
Asphalt Shingle Roofing Castle Hills, TX
Shingle roofs are the most common form of roof in the United States. They're built of asphalt and last 20 to 30 years. Asphalt shingle roofs are simple to build and maintain. It is also one of the most cost-effective roofing materials. Asphalt shingle roofs, on the other hand, have a number of drawbacks. They are not as sturdy as metal roofs and are susceptible to damage from heavy winds. Shield Roofing is a Castle Hills, TX asphalt shingle roofing company.
Metal Roofing Castle Hills, TX
Because of their longevity and energy efficiency, metal roofs are becoming more popular. Metal roofs, with appropriate maintenance, may endure up to 50 years. They are also reflecting, which keeps your home cooler in the heat. Metal roofs, on the other hand, cost more than asphalt shingle roofs. Shield Roofing is the best choice for metal roofing in Castle Hills, TX.





TPO Roofing Castle Hills, TX
TPO is a synthetic rubber that is frequently used as a roofing material. It is light and simple to set up. TPO roofs are extremely energy-efficient, reflecting up to 90% of the heat from the sun. TPO roofs, on the other hand, are not as robust as metal roofs and can be destroyed by strong winds. For superior TPO roofing in Castle Hills, TX, contact our experts today.





New Roof Installation, Replacement, and Re-roofs in Castle Hills, TX.
Shield Roofing is the ideal solution for all of your roofing requirements in Castle Hills, TX. Give us a call if you are considering a new roof installation, replacement, or re-roof. We can assist you whether you need to utilize a modern design or wish to preserve the same roofing style. We also provide a large range of roofing materials such as asphalt shingles, metal, tile, and more. Call us now for all of your Castle Hills, TX roofing services.
Professional Castle Hills Roofers
Finding the appropriate roofer is critical to completing the work correctly. That is why you should contact Shield Roofing. We are a reputable roofing company that has been in operation for over 20 years. Shield Roofing, one of the most well-known roofing companies in Castle Hills, TX, provides a comprehensive range of roofing services to meet all of your requirements. Our crew can assist you with new roof installation, replacement, or re-roofing. Call us right away.
About Castle Hills, TX
Castle Hills is a city located in Bexar County, Texas, United States. As of the 2020 census, the city had a total population of 3,978. It is an enclave of San Antonio and is part of the San Antonio Metropolitan Statistical Area. == Geography == Castle Hills is located at 29°31'18" North, 98°30'60" West (29.521762, –98.516601). The town borders Uptown San Antonio to the west and is about 7 miles (10 miles driving distance) north of Downtown San Antonio. According to the United States Census Bureau, the city has a total area of 2.5 square miles (6.5 km2), of which, 2.5 square miles (6.5 km2) of it is land and none of the area is covered with water. Castle Hills is an independent municipality, completely surrounded by the city of San Antonio. It is bisected into a northern and southern half by interstate highway loop I-410. It is located at the southern end of Northwest Military Highway, the northern end being located at U.S. Army Camp Bullis. == Demographics == As of the 2020 United States census, there were 3,978 people, 1,558 households, and 1,106 families residing in the city.
Neighborhoods in Castle Hills, TX
Things To Do in Castle Hills, TX
Bus Stops in Castle Hills, TX to Shield Roofing
Bus Stop in Lockhill-Selma & Bel Air Castle Hills, TX to Shield Roofing
Bus Stop in Blanco in Front of Castle Hill Castle Hills, TX to Shield Roofing
Bus Stop in West Ave. Between Roundup & Castle Oaks Castle Hills, TX to Shield Roofing
Bus Stop in Blanco between Loop 410 & Rector Castle Hills, TX to Shield Roofing
Bus Stop in Blanco & Cas-Hills Castle Hills, TX to Shield Roofing
Bus Stop in Military Hwy. & Lockhill Selma Castle Hills, TX to Shield Roofing
Bus Stop in Military Hwy between Lockhill-Selma & Braesview Castle Hills, TX to Shield Roofing
Bus Stop in Jackson-Keller & Loop 410 Castle Hills, TX to Shield Roofing
Bus Stop in West Ave. Between Castle Oaks & Roundup Castle Hills, TX to Shield Roofing
Bus Stop in Blanco & Briarcliff Castle Hills, TX to Shield Roofing
Bus Stop in Belair & Lockhill-Selma Castle Hills, TX to Shield Roofing
Bus Stop in Jackson-Keller & Blanco Castle Hills, TX to Shield Roofing
Driving Directions in Castle Hills, TX to Shield Roofing
Driving Directions from Titan Roofing Castle Hills to Castle Hills, Texas, United States
Driving Directions from Integrity Roofing & Siding – Roofing Company San Antonio TX to Castle Hills, Texas, United States
Driving Directions from Beldon Roofing Company to Castle Hills, Texas, United States
Driving Directions from ARP Roofing & Remodeling to Castle Hills, Texas, United States
Driving Directions from DISCOUNT ROOFING COMPANY to Castle Hills, Texas, United States
Driving Directions from Bondoc Roofing to Castle Hills, Texas, United States
Driving Directions from Stephens Roofing & Remodeling to Castle Hills, Texas, United States
Driving Directions from Antler Roofing LLC to Castle Hills, Texas, United States
Driving Directions from Two Brothers Roofing to Castle Hills, Texas, United States
Driving Directions from Invision Roofing to Castle Hills, Texas, United States
Driving Directions from Heritage Construction Co. to Castle Hills, Texas, United States
Driving Directions from Ideal Precision Roofing & Exteriors LLC to Castle Hills, Texas, United States