Roofing Guadalupe County, TX
A roof is a wonderful addition to your house. A roof installation is not something you can do yourself. For this job, you will need to hire professionals. Shield Roofing is a licensed roofing company located in Guadalupe County. Our team consists experienced San Antonio roofers who are capable of installing all types of roofs. We offer residential and commercial roofing services. All our projects use the highest quality materials and the most modern technology. We offer many roofing options. Shield Roofing, a professional roofing in Guadalupe County TX, is the right choice.
New Roof Installation Guadalupe County, TX
It is a large investment to install a new roof. It is essential that you do your research before hiring a skilled Guadalupe County roofing contractor . They will help to choose the best roofing solution for your home and business. They will provide you with a written estimate as well as help you navigate the insurance claims process. For professional roof installation in Guadalupe County TX, call our team today.
Roof Repair Guadalupe County, TX
The roof is there to protect your property from harsh weather conditions. The roof will wear down and eventually require repair. Hire a professional Guadalupe County, TX roofer like Shield Roofing.
Repair services offered by us include: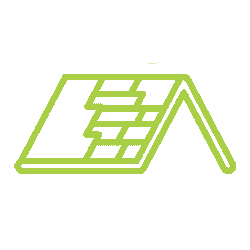 Missing shingles replacement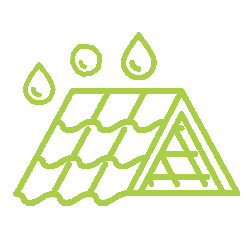 Leak repair.

Gutter repair and replacement.

Chimney flashing repair.

Skylight installation and repair
Re-roofs Guadalupe County, TX
Sometimes your roof needs to be replaced completely. This can happen after 20-30 years depending on the type and level of maintenance.
You may need to replace an old roof for many reasons. It could be damaged beyond repair, or it may simply be time to upgrade to a more efficient roofing system.
Shield Roofing is available to assist you with a professional re-roof in Guadalupe County TX.
Roof Maintenance in Guadalupe County, TX
It is essential to maintain your roof in peak condition in order to extend its life span. We offer roofing maintenance. Our roofers will examine your roof and make repairs if necessary. Our roofers also offer preventative maintenance services that will keep your roof in tip-top shape. There are several ways to care for your roof. These include roof cleaning, gutter cleaning or flashing replacement. For roof maintenance in Guadalupe County TX, call our team today.
Asphalt Shingle Roofing Guadalupe County, TX
Shingle roofs have become the most popular form of roofing in the United States. Shingle roofs can last for 20 to 30 year and are made from asphalt. Asphalt shingle roofs come with their limitations. They are less long-lasting than metal roofs and are susceptible to damage by high winds. Call Shield Roofing to get asphalt roofing in Guadalupe County TX.
Metal Roofing Guadalupe County, TX
Metal roofs have been increasing in popularity due to their energy efficiency and durability. Metal roofs are durable and can last 50 years if they are maintained properly. They can also be reflective which will keep your home cool in summer. Metal roofs tend to be more costly than asphalt shingle roofs. Shield Roofing, Guadalupe County TX is your best choice for Metal roofing.
TPO Roofing Guadalupe County, TX
TPO is a synthetic rubber used often as a roofing material. It is light and easy to put up. TPO roofs also have high energy efficiency and can reflect as much as 90% of the sun's heat. TPO roofs may be more susceptible to high winds than metal roofs. For high-quality TPO roofing, call our team in Guadalupe County TX.
Professional Guadalupe County Roofers
To get the job done correctly, it is important to hire the right roofer. Shield Roofing can help you. Our company has been in the roofing business for more than twenty years. Shield Roofing, one of the most renowned roofing contractors in Guadalupe County TX, offers a wide range of services to suit your roofing needs. No matter if you are looking for a new roof, replacement, or re-roofing, our team can help. Give us an immediate call.
About Guadalupe County, TX
Guadalupe County (, Spanish pronunciation: [gwaðaˈlupe]) is a county located in the U.S. state of Texas. As of the 2020 census, its population was 172,706. The county seat is Seguin. The county was founded in 1846 and is named after Guadalupe River. Guadalupe County is part of the San Antonio metropolitan statistical area. == History == Indigenous paleo-Indian hunter-gatherers were the first inhabitants of the area, thousands of years before European colonization. Later, historic Indian tribes settled in the area, including Tonkawa, Karankawa, Kickapoo, Lipan Apache, and Comanche.In 1689, Alonso de Leon named the Guadalupe River in honor of Our Lady of Guadalupe. In 1806, French army officer José de la Baume, who later joined the Spanish army, was rewarded for his services to Spain with title to 27,000 acres (11,000 ha) of Texas land, the original El Capote Ranch. The grant was reaffirmed by the Republic of Mexico after it achieved independence.Following Mexico's independence from Spain, Anglo-Americans from the United States settled in Texas in 1821, and claimed Mexican citizenship. In 1825, Guadalupe County was part of Green DeWitt's petition for a land grant to establish a colony in Texas, which was approved by the Mexican government.
Things To Do in Guadalupe County, TX
Bus Stops in Guadalupe County, TX to Shield Roofing
Bus Stop in Turimex Internacional Guadalupe County, TX to Shield Roofing
Bus Stop in FM1978 @ Gudalupe Meat Market Guadalupe County, TX to Shield Roofing
Bus Stop in Camino Real Eci Guadalupe County, TX to Shield Roofing
Bus Stop in American Legion Luling Guadalupe County, TX to Shield Roofing
Bus Stop in San Marcos Guadalupe County, TX to Shield Roofing
Bus Stop in Hopkins & LBJ Guadalupe County, TX to Shield Roofing
Bus Stop in North Guadalupe & Woods Guadalupe County, TX to Shield Roofing
Bus Stop in South Seguin & Ave B Guadalupe County, TX to Shield Roofing
Bus Stop in Greyhound: Bus Station Guadalupe County, TX to Shield Roofing
Bus Stop in Hopkins & Guadalupe Guadalupe County, TX to Shield Roofing
Bus Stop in Bugg & Clarewood Guadalupe County, TX to Shield Roofing
Bus Stop in I-35 Frontage @ Conference Center Guadalupe County, TX to Shield Roofing
Driving Directions in Guadalupe County, TX to Shield Roofing
Driving Directions from Cool Roofs Inc. New Braunfels to Guadalupe County, Texas, United States
Driving Directions from Monumental Roofing Services to Guadalupe County, Texas, United States
Driving Directions from Patrick's Construction and Roofing Services, LLC to Guadalupe County, Texas, United States
Driving Directions from Roofer Chicks to Guadalupe County, Texas, United States
Driving Directions from Yuras Roofing Company to Guadalupe County, Texas, United States
Driving Directions from Radiant Roofing to Guadalupe County, Texas, United States
Driving Directions from CTR Discount Roofing to Guadalupe County, Texas, United States
Driving Directions from Superb Roofing LLC to Guadalupe County, Texas, United States
Driving Directions from Prestige Metal Roofing Systems to Guadalupe County, Texas, United States
Driving Directions from Casa Roofing, LLC to Guadalupe County, Texas, United States
Driving Directions from GRANADE Roofing to Guadalupe County, Texas, United States
Driving Directions from Burch Roofing Co., Inc. to Guadalupe County, Texas, United States