Putting a roof on your house is definitely something you should consider doing. Putting up a roof is not something that a homeowner should attempt to do alone. In order for the task to be done properly, you are going to need to select a roofing company that is competent. In the city of Canyon Lake, Texas, Shield Roofing is a roofing company that meets all of the requirements for certification and licensing. Our company is made up of skilled roofers from Canyon Lake that have years of experience and extensive industry expertise. They are able to install any kind of roofing material. We are able to provide roofing services for commercial as well as residential buildings. In every one of our endeavors, we employ cutting-edge methodology in addition to utilizing components of the highest possible quality. In addition to that, we provide a comprehensive selection of roofing choices for you to select from. If you live in or around the Canyon Lake, TX and are searching for an experienced roofing company, Shield Roofing should be your first and only stop.
Commercial Roofing in Canyon Lake, TX
Investing in new roofing for your company may enhance the visual appeal of your building, make it more energy efficient, and raise the value of your property. When it comes to roofing for commercial buildings, there are a lot of different things to take into consideration. You need to select a roofing system that is not only long-lasting but also able to endure the normal use-related wear and tear that occurs over time. You also need to think about the weather in Canyon Lake, which is a very important factor. Built-up roofing, EPDM roofing, or TPO roofing—whatever type of roofing you need, we are the ideal company to complete the task. For commercial roofing in the Canyon Lake, TX, give us a call right away.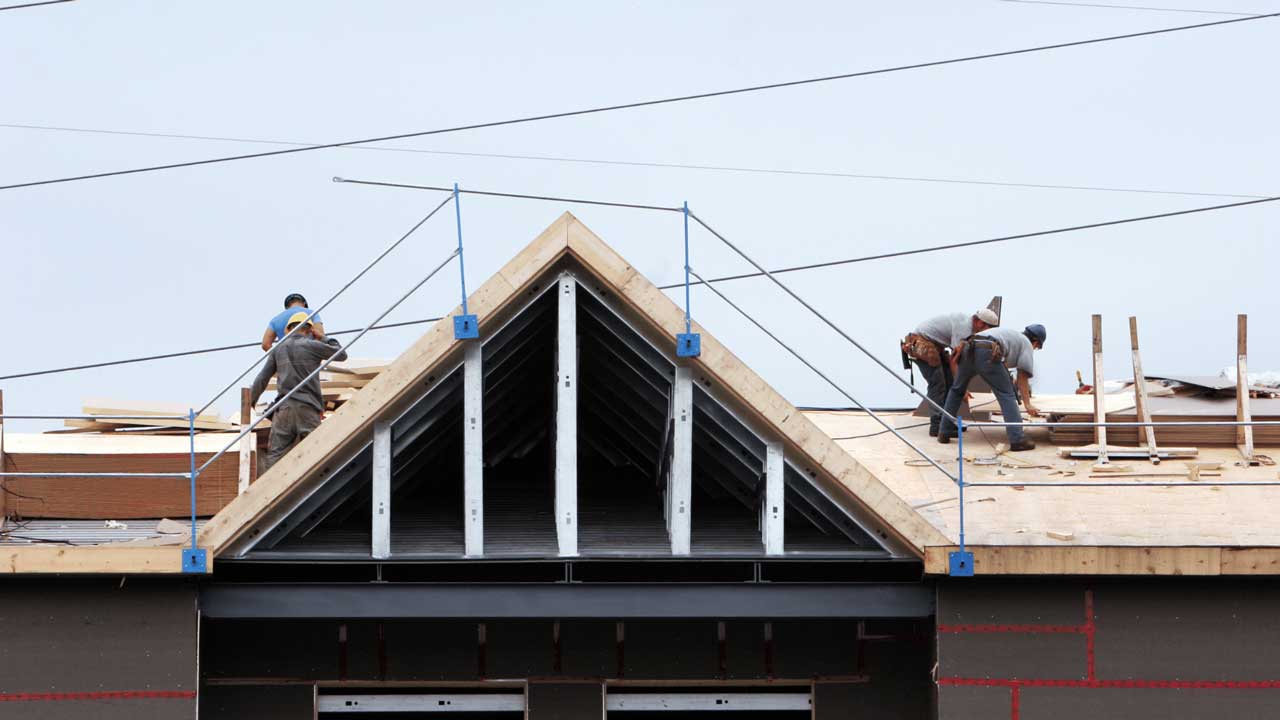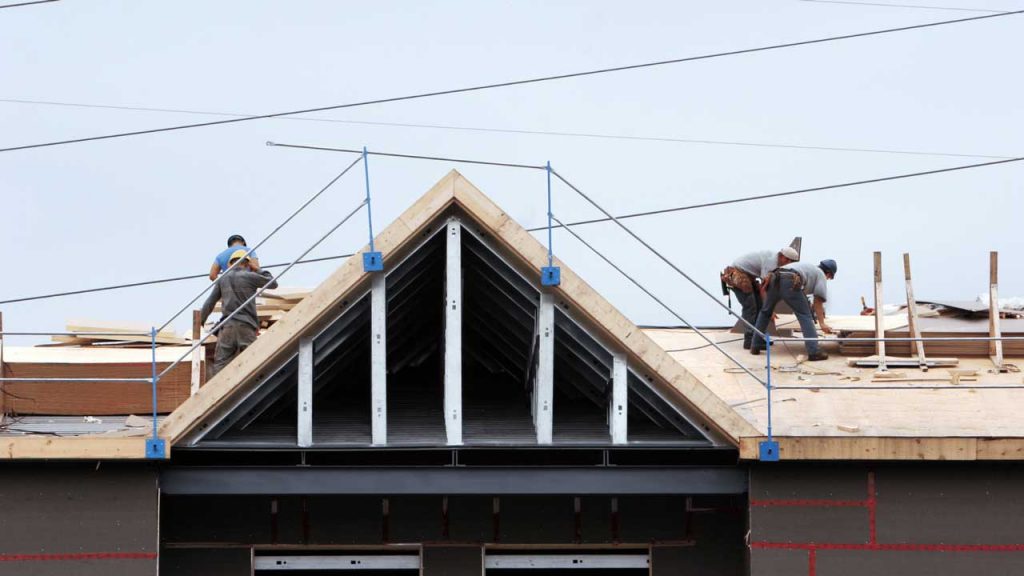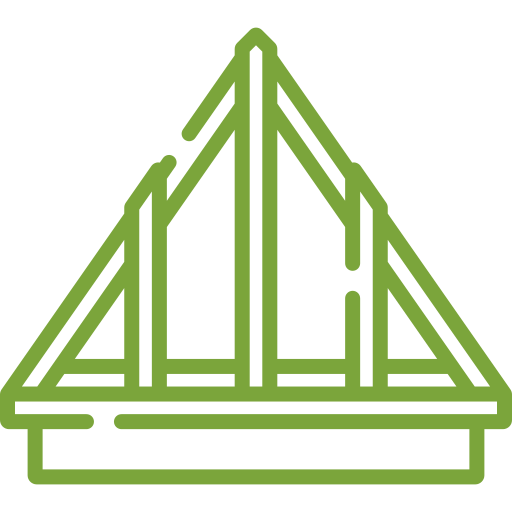 Residential Roofing in Canyon Lake, TX
The installation of the appropriate roof for your house might provide you with benefits that are comparable to those provided by commercial roofing. Canyon Lake, TX is known for its asphalt shingle roofing and tile roofs. There are, however, several roofing possibilities. Shield Roofing can assist you in choosing the right roof for your house. We also provide roof maintenance and repair. For residential roofing in Canyon Lake TX , give us a call right now.
Roof Repairs in Canyon Lake, TX
Your roof is a significant investment that has to be properly maintained in order to protect its value. Your roof will endure wear and tear over time, which can eventually lead to damage if it is not properly maintained. When anything like this occurs, you should immediately get in touch with a reputable roofing company so that they can do repairs. All varieties of roofs may be serviced by Shield Roofing, which provides roofing repair services. In addition, we provide preventative maintenance services, which will assist in elongating the lifespan of your roof. To schedule an appointment for roof repair in the Canyon Lake,TX please contact us immediately.
Roof Maintenance in Canyon Lake, TX
Maintaining the best possible condition for your roof is really necessary if you want it to last as long as possible. Because of this, we also provide services for the maintenance of roofs. Our roofers will do an inspection and make any required repairs to your roof. In addition to these services, we also offer preventative maintenance in order to assist you in keeping your roof in the best condition possible. There are a variety of things you can do to ensure the health of your roof and keep it in good condition. These may involve cleaning the roof and gutters, replacing the flashing, and maybe other maintenance tasks as well. For immediate assistance with roof maintenance in Canyon Lake,TX, please contact our staff right now.
Asphalt Shingle Roofing Canyon Lake, TX
Shingle roofs make up the majority of all roofs installed in the United States. They have a lifetime of somewhere between 20 and 30 years and are constructed out of asphalt. The installation and repair processes for asphalt shingle roofing are both straightforward. Furthermore, it is one of the roofing materials that is available at the most competitive prices. However, asphalt shingle roofs come with their own unique set of drawbacks to consider. They do not have the same level of durability as roofs made of metal and are susceptible to being destroyed by strong winds. In the event you are looking for asphalt shingle roofing in the Canyon Lake, TX , give Shield Roofing a call.
Metal Roofing Canyon Lake, TX
Because of its long lifespan and superior capacity to conserve energy, metal roofs are quickly becoming the material of choice for new construction. If they are maintained properly, metal roofs may survive for as long as 50 years. They also have a reflecting quality, which allows light to be reflected away from the surface, so lowering the temperature within the room. On the other hand, the cost of installing a metal roof is often higher than that of installing asphalt shingles. If you live in or around the Canyon Lake,TX and are interested in metal roofing, Shield Roofing is the company you should contact.




TPO Roofing Canyon Lake, TX
TPO  is a kind of synthetic rubber that is frequently employed in the roofing industry. It is not only simple to put together, but also quite lightweight. TPO roofs are not only beneficial to the environment but also save on energy costs because they can reflect up to 90 percent of the heat the sun generates. TPO roofs, on the other hand, do not have the same level of durability as metal roofs and are susceptible to damage when exposed to strong winds. For superior quality TPO roofing in the Canyon Lake, TX , get in touch with our company now.








New Roof Installation, Replacement, and Re-roofs in Canyon Lake, TX.
When it comes to meeting all of your requirements for roofing in the  Canyon Lake, TX, Shield Roofing is the company you should choose. Please contact us if you are considering the installation of a new roof, the replacement of an existing roof, or the re-roofing of your property. We are able to assist you regardless of whether you will need to utilize a more modern design or if you will wish to maintain the same roofing style. In addition, we have an extensive selection of roofing materials for you to choose from, such as asphalt shingles, metal, tile, and many more. We are here to assist you with any and all of your roofing services in the Canyon Lake TX, so give us a call now.
Professional Canyon Lake Roofers
Finding the best roofer to handle the job is quite necessary in order to have the job done correctly. Because of this, it is imperative that you get in touch with Shield Roofing. We are a highly experienced roofing company that has been in operation for more than 20 years. Shield Roofing is recognized as one of the most successful and reputable roofing companies in Canyon Lake, and they provide a comprehensive selection of roofing services to meet the requirements of their customers. Our crew is available to assist you with the installation of a new roof, the replacement of an existing roof, or the re-roofing of an existing building. Contact us at this time by giving us a call.
About Canyon Lake, TX
Canyon Lake is a census-designated place (CDP) in Comal County, Texas, United States. The population was 31,124 at the 2020 census. It is part of the San Antonio Metropolitan Statistical Area. The Canyon Lake CDP includes a number of small, unincorporated communities surrounding Canyon Lake, including Sattler, Startzville, Canyon City, Cranes Mill, and Hancock. Communities located on the fringes of the CDP are Fischer, Spring Branch, and Smithson Valley. == History == Residential and commercial development of the area began after the completion of Canyon Lake in 1964. By 1980, the population was 100, rising to 9,975 in 1990. == Geography == Canyon Lake, Texas, is located at 29°51′42″N 98°11′52″W. It is located adjacent to Canyon Lake, from which it gets its name. It is located about 20 miles (32 km) north-by-northwest of New Braunfels and about 40 miles (64 km) north-by-northeast of Downtown San Antonio. Please note this set of GPS coordinates do not correspond to a public access location on Canyon Lake.
Neighborhoods in Canyon Lake, TX
Things To Do in Canyon Lake, TX
Bus Stops in Canyon Lake, TX to Shield Roofing
Bus Stop in Comal ISD Transportation Canyon Lake, TX to Shield Roofing
Bus Stop in Craddock & Bishop Canyon Lake, TX to Shield Roofing
Bus Stop in Tanger Outlet Mall Canyon Lake, TX to Shield Roofing
Bus Stop in I-35 Frontage @ Conference Center Canyon Lake, TX to Shield Roofing
Bus Stop in Wonder World & Hunter Canyon Lake, TX to Shield Roofing
Bus Stop in Cranes Mill Park Canyon Lake, TX to Shield Roofing
Bus Stop in Craddock & Lady Bird Canyon Lake, TX to Shield Roofing
Bus Stop in Hunter & Wonder World Canyon Lake, TX to Shield Roofing
Bus Stop in SM Outlet Mall Canyon Lake, TX to Shield Roofing
Bus Stop in Potters Creek Park Canyon Lake, TX to Shield Roofing
Bus Stop in Overlook Park Canyon Lake, TX to Shield Roofing
Bus Stop in Barnes @ Target Canyon Lake, TX to Shield Roofing
Driving Directions in Canyon Lake, TX to Shield Roofing
Driving Directions from Viking Roofing & Construction to Canyon Lake, Texas, United States
Driving Directions from Homestead Roofing to Canyon Lake, Texas, United States
Driving Directions from Spring Branch Roofing to Canyon Lake, Texas, United States
Driving Directions from Techline Roofing and Restoration to Canyon Lake, Texas, United States
Driving Directions from Pace Roofing to Canyon Lake, Texas, United States
Driving Directions from Stair Roofing & Remodeling to Canyon Lake, Texas, United States
Driving Directions from Roof Repair and Leak Experts to Canyon Lake, Texas, United States
Driving Directions from Atomic Roofing to Canyon Lake, Texas, United States
Driving Directions from Heartland Roofing & Construction, Inc. to Canyon Lake, Texas, United States
Driving Directions from Comal Roofing to Canyon Lake, Texas, United States
Driving Directions from Elk Contracting Roofing and Exterior Solutions to Canyon Lake, Texas, United States
Driving Directions from CanTex Roofing & Construction to Canyon Lake, Texas, United States