A home or business building is only as strong and secure as the roof that covers it. It's no surprise that a quality roofing job is highly sought after. Whether you are looking to replace an existing roof or repair one that has seen better days, there are plenty of reasons why you will love getting into the business of roofing.
A good roof will offer more than just security and protection; it will also add to the value of your home or business. A quality roof adds a great deal of curb appeal and can instantly increase your property's worth. With the range of materials, styles, and colors available, you can create an eye-catching look that will turn heads. Here are the main reasons why you will love roofing your home or business;
Roofing increases the value of your home.
A good roof job can increase the value of your home by up to 15 percent. Not only will this increase its resale appeal, but it may also qualify you for a home improvement loan or tax credit. Roofing is an easy and cost-effective way to improve the look of your property. A roof replacement is one of the quickest ways to give your house a facelift. With so many materials, styles, and colors available, you will surely find something that suits your style and budget.
It adds to the aesthetic appeal of your property.
The right materials and colors make all the difference when it comes to improving the look of your home or business. Newer roofing materials come with stylish textures and color choices that create an eye-catching look. Investing in a new roof will instantly improve the look of any building, making it stand out from the competition while adding charm and character.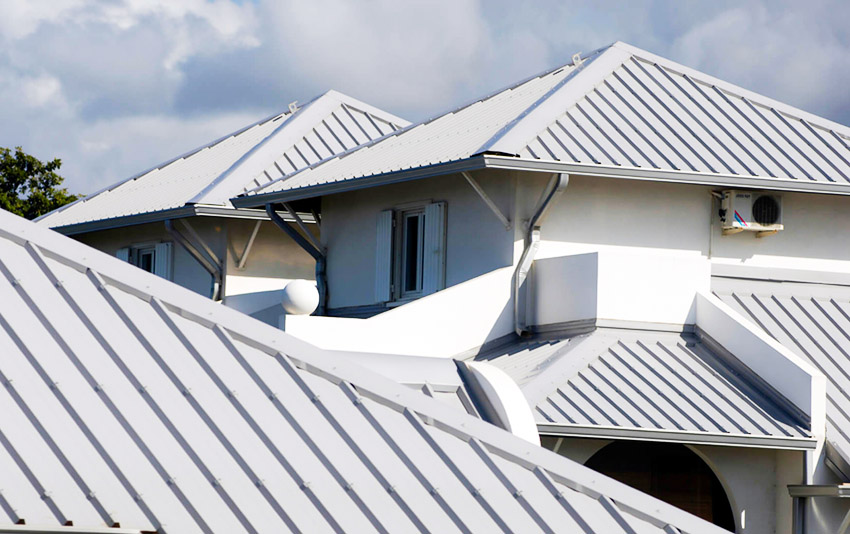 You can save money on energy bills with a new roof.
Installing energy-efficient materials like metal roofs can help reduce cooling costs in hot climates and heating costs in cold ones. Over time, these savings add up, making a new roof a great long-term investment. Additionally, many roofing materials come with warranties that guarantee their performance for several years.
Roofing helps prevent water damage.
Your roof plays a major role in protecting your home from water damage. Replacing an old, worn-out roof with new materials can help keep water out of your home and ultimately prevent costly repairs. Investing in quality materials like metal roofs ensures that your investment is built to last, giving you peace of mind.
You get the satisfaction of protecting your property.
A quality roof will help protect your home or business from weather and other elements over the years. This gives you the peace of mind that comes with knowing that you did your best to safeguard the structure of your building. With regular maintenance, you can make sure that it stands strong through any condition for many years to come.
Roofing is an enjoyable trade to learn.
For those looking to hone their skills in the trades, roofing offers plenty of opportunities. It offers physical and mental challenges that reward hard work and dedication with substantial returns in terms of money, job security, and pride in workmanship. Whether you're a beginner or an experienced professional, there's always something new to learn and enjoy in roofing.
It's a great way to make your mark on a building.
As the person who installs or repairs the roof, you leave behind something lasting for others to see and appreciate for years to come. It's also an opportunity to take pride in your roofing, knowing that your hard work will provide long-term protection from the elements and peace of mind for those who call the building home.
While these are the benefits of roofing, there are many more reasons why you will love getting into the business of roofing. From helping to maintain property values to providing protection and aesthetic appeal, roofing is an enjoyable trade that offers plenty of rewards. Whether you are a homeowner looking to update your home or a professional looking for a reliable career path, roofing is one of the best trades. Start your journey today and discover what it has to offer.
Hire a professional roofer in San Antonio, TX.
At Shield Roofing, we are proud to offer our professional roofing services in San Antonio, TX. Our team of experts is committed to providing quality service that meets the highest standards and customer satisfaction. We specialize in metal roofs, shingle roofs, tile roofs, and more. From installation to repairs and maintenance, we can help with all your roofing services in San Antonio, TX.